Original story posted on EL FINANCIERO. 
The company specialized in capitalizing infrastructure projects plans to allocate $ 5.6 billion of Canadian dollars in the country, as well as in Brazil, Chile and Peru.
Canada Pension Plan Investment Board (CPPIB), specialized in capitalizing infrastructure operations projects, wants to increase its participation in five countries in Latin America and Mexico is one of them.
Rodolfo Spielmann, Managing Director of CPPIB in Latin America, estimated that the potential for growth of investment in the short term for Mexico, Brazil, Chile, Peru and Colombia would be 5 thousand 600 million Canadian dollars.
CPPIB is interested in acquiring concessions on motorways, railway works, airports, telecommunications, electricity and renewable energy projects.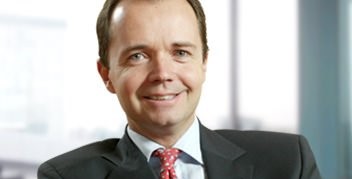 "We are looking for partners, such as IDEAL in Mexico, who oversee the operation and have a  knowledge of  the area. We only invest in projects that already operate," explained Spielmann.
The Board administers invests the pensions of 20 million Canadians, because the Pension Fund has a surplus, it generates more resources than it pays for pensions and estimates that it will be for eight more years.
"Today we have 370 billion Canadian dollars in administration with a return of 12 percent on average over the past five years, which are capitalized and leads us to have a long-term investment horizon," explained Spielmann.
Canada only concentrates 15 percent of the investments, the remaining 85 percent are in business in the United States, Europe, Asia and Latin America. However, the last region only concentrates 3.5 percent of the investment, that is, 13 thousand 200 million Canadian dollars.
Spielmann estimated that with the growth rate of the Board, in 2025 will have assets for 600 billion Canadian dollars, of which 36 billion will be invested in the five countries referred to above.
In Mexico, CPPIB has two assets, the Arco Norte highway, which it acquired in 2016 and in October of this year invested in partnership with IDEAL and Ontario Teachers to operate Pacifico Sur, a 309-kilometer toll road between Guadalajara and Tepic with the remaining 23 years and the possibility of an extension of up to 30 additional years.