With investment in nearly every sector and in 55 countries, CPP Investments must stay apprised of the latest on everything from artificial intelligence (AI) to renewable energy, gene therapies to the rebuilding of Ukraine.
The questions asked, and themes raised, at the 25th annual Milken Institute Global Conference, promise to dominate headlines in the years to come. The event gathered some thirty-five hundred luminaries from the worlds of health, finance, government, philanthropy, and academia, among others.
Suyi Kim, Senior Managing Director, Global Head of Private Equity and four members of our Global Leadership Team – Richard Manley, Chief Sustainability Officer and Head of Sustainable Investing; Leon Pedersen, Managing Director, Head of Growth Equity; Geoffrey Souter, Managing Director, Head of Real Assets Credit and Judy Wade, Managing Director, Head of Global Partnerships – represented CPP Investments at the gathering.
We met up with our delegates after the conference ended to capture what they learned, in the hallways and the conference rooms, during the four-day sprint of sessions. For clarity and concision, we will present those observations below, thematically. Note these views are not those of CPP Investments, but hot topics from the event:
The rise of artificial intelligence

If a computer is like a "bicycle for our minds", to use the famous Steve Jobs quote, AI is the equivalent of a car. It holds the potential to transform businesses and restructure societies. And while everyone agrees that it's neither going away nor slowing down, there's less consensus on AI's immediate impacts and even less certainty around the longer-term implications.
AI promises to improve personalization in health care diagnoses and delivery dramatically. as Along with democratizing access to medical information, it should also lower costs around education, legal guidance, and other personal services. Of course, as AI reduces these barriers it will likely transform those industries and destabilize the traditional roles of knowledge-keepers, whether they are lawyers, consultants, or other specialists of various stripes. That destabilization represents a tremendous opening for innovation, a new tapping of talent around the globe and a potential quantum leap in productivity, even as it poses a great challenge the existing order. Issues around AI are especially acute now when AI's potential seems unbounded while the ethics guiding its use remain uncertain, if not entirely beyond the realm of consensus. (More on geopolitical divisions in a moment). Hear from Jordan Jacobs, Co-Founder & Managing Partner of Radical Ventures, about his views on AI and read our piece on 'Investing in the age of AI' for some thoughts on AI's impact on long-term investing.
The impacts of AI remain to be fully appreciated or accepted, and the same is true for the issue of climate change, specifically how urgently must we prioritize the energy transition, what are we prepared to sacrifice, and what's the right approach forward?
Sustainable investing
Climate change informed countless conversations at the conference, with many centering around the debate over whether it is better to divest from traditional energy entirely or to maintain some ownership to influence action. Where delegates stood on that issue typically reflected whether they were coming from an academic or environmental institution or from a finance or industry background. The latter, like us, see far more scope for positive impacts, including very lucrative and sustained returns, by investing in the energy transition but, not forsaking oil and gas in its entirety. Unlocking value here will require decarbonization of high-emitting industries and, investments in solar and wind power, as well as innovations in carbon capture and sequestration, very distinct approaches, but ones that will collectively contribute toward a lower-carbon future.
Participants at the conference noted that the task of charting the optimal path forward is challenged by a slew of constraints including political pressures, nowhere more so than in the United States, where dramatically different opinions can exist between "red" and "blue" state regulators – and geopolitical tensions, raising the primacy of energy independence and security. Layered into the mix too are the resources and requirements of the developing world – notably those of India and China, where carbon-intensive fuels such as coal remain central.  It can't be stressed enough that more than three decades ago, the United Nations Framework Convention on Climate Change (UNFCC) agreed that changes to our climate presented a systemic risk to humanity, yet the measures required to reverse this threat remain elusive. Priorities around energy are seen as a matter of security first, then affordability, with the "green" imperative falling a distant third. Whether this approach is sustainable or strategic, it nevertheless reflects what passes for agreement when disparate thought leaders gather.
The state of the market
At past Milken conferences, investors, entrepreneurs, and corporate executives have skewed bullish. This year's conference did not stray substantively from that tone although there were glimpses of doubt, with many saying they had rarely heard so many hints of caution. The uncertainties spurred by the regional banking crisis, combined with concerns surrounding AI, persistently high inflation, high interest rates, and geopolitical turbulence from Kyiv to Beijing, cast undeniable shadows.
While certainly sobering, the uncertainties were not paralyzing. Indeed, it was understood that now is the time to pursue the foundational work, especially in growth equity sectors, assessing the landscape and being poised to move swiftly and smartly when the market seems to have fully bottomed out.
Trying to gauge that moment, and make the most informed decisions in response, was one of the catalysts of the conference. To be in the rooms, to hear the panel discussions, and to network with partners and peers is how participants learn not only how others are viewing this moment, but where they see the opportunities ahead.
After a very encouraging 10- to 12-year run of money, this seems a time of reset, as liquidity has been constrained and the cost of capital has gone up, affecting everything from home mortgages to corporate investments.
An immediate beneficiary is private credit, with the opportunity now to ask for 10 to 15% returns, which would have been unthinkable recently. Equally, with inflation and interest rates remaining persistently high, there is reason for cautious optimism in private equity, with sellers' expectations beginning to come down. The realization that yesterday's prices, stoked by cheap capital, no longer apply appears to be finally sinking in. While people will seek to delay selling if they can, the more the sense of a reset settles in, the more appealing prices will be for private equity, especially if appears that rates won't descend to previous levels.
The opportunities ahead
Climate investing affords countless opportunities. Similarly, there is ample scope to play in the technology space, but the timing and scale of returns remain very unclear for now. The geopolitical environment contributes to the overall uncertainty.
This feeling of uncertainty is especially true with China, which is obviously an enormous market and industrial engine, with control over vital supply chains: most notably for electric vehicle batteries, to cite just one sector. However, the relationship between China and the West is arguably at its lowest ebb in the past five decades. The biggest reason why is that China's global aspiration has never been as clear, it's military as strong or its economic clout as significant. How investors and businesses in the West can successfully navigate this relationship is a question as open-ended and vexing as anything that AI or climate change currently poses. Yet there remain reasons for optimism, and these settings may provide the greatest upside for investors. Participants at the conference discussed how one such opportunity today is Ukraine, a country that's unquestionably in the fight of its life and has endured unfathomable damage and loss. The destruction is tragically ongoing but will eventually cease and when it does, the rebuild will need to begin. Untold billions will be required, to resurrect homes, buildings, infrastructure, and the physical foundations of the country. At a time when little seems obvious or assured, this we know for certain.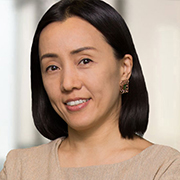 Suyi Kim
Senior Managing Director & Global Head of Private Equity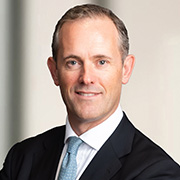 Richard Manley
Chief Sustainability Officer, Managing Director and Head of Sustainable Investing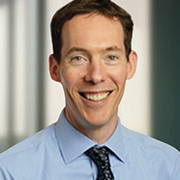 Geoffrey Souter
Managing Director, Head of Real Assets Credit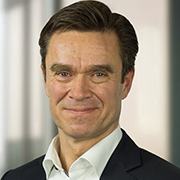 Leon S. Pedersen
Managing Director, Head of Growth Equity

Judy Wade
Managing Director, Head of Global Partnerships & San Francisco Office Head
Frank Ieraci on the state of markets and why coding software has dethroned excel.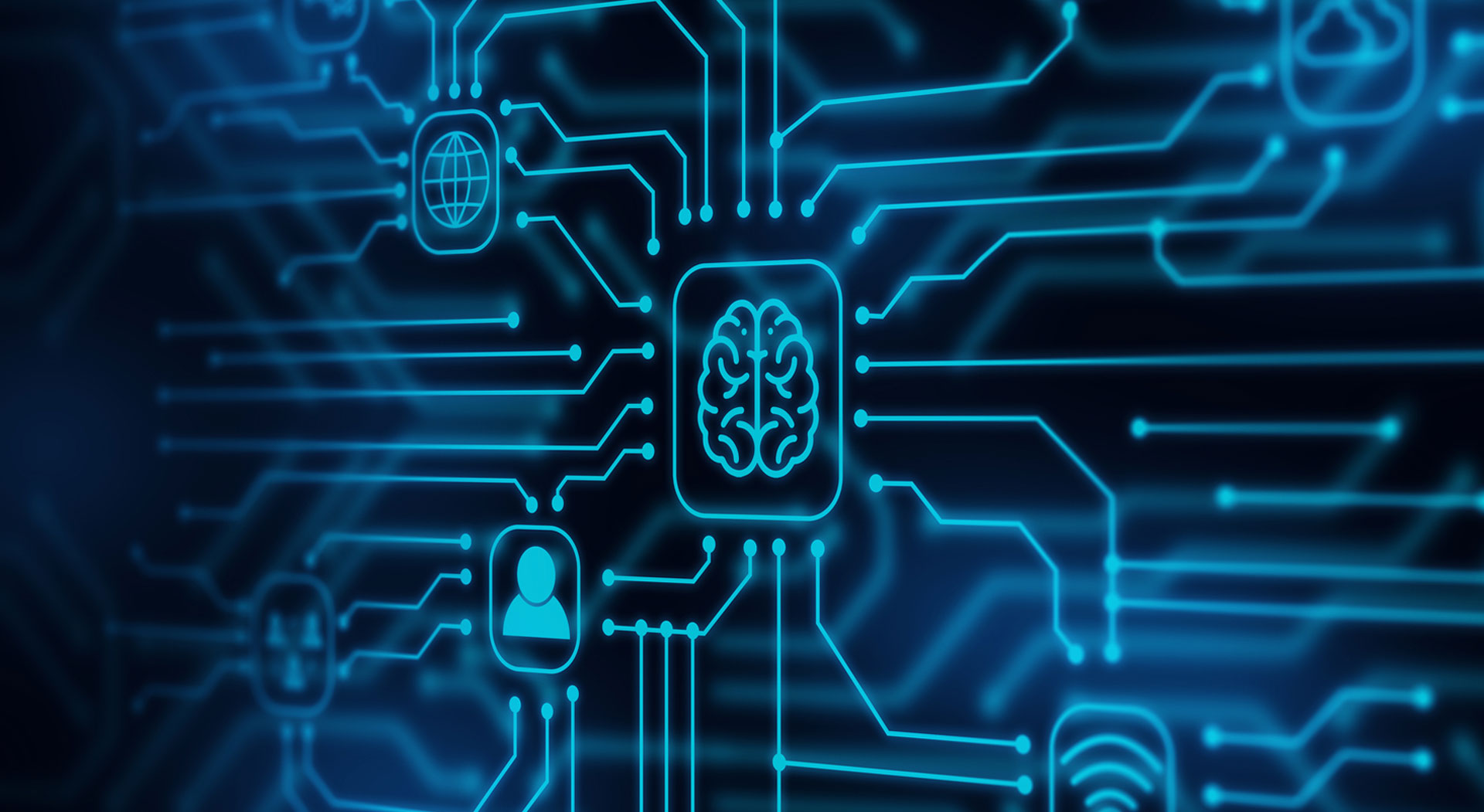 Chris Gillam, Director, Operational Risk and Nadeem Janmohamed, Managing Director, Active Equities, share their views.
As AI changes the future of work, what's the most important skill that schools need to teach? Hear Jordan's take.