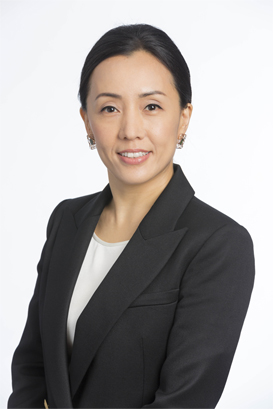 Our new Senior Managing Director & Head of Asia Pacific, Suyi Kim, is a highly respected and accomplished leader within our organization, overseeing CPPIB's significant and growing portfolio of investments in the region.
Joining CPPIB in 2007, Kim established the Hong Kong office 10 years ago in 2008 – an effort that's been instrumental in securing investment opportunities in China, which now totals $30 billion of assets (including HK and Taiwan). 
She notes our ability to access China's markets has accelerated, particularly over the past two to three years as Chinese capital markets continue to expand and mature. 
"We're seeing the onshore China market access getting easier for foreign investors, which is a welcoming development for our teams," she says. Our efforts in building our brand and profile in China, with both the government and private sector, should also serve to benefit CPPIB in the long-term. 
While the opening of debt markets will likely be gradual, Kim notes there is significant interest. The sheer size of the market – currently the world's third largest – means even incremental access for institutional investors like CPPIB could be meaningful. 
Some of the reforms implemented in markets like India, such as GST reforms and public sector banks' recapitalization, are also encouraging.  
The challenge, says Kim, is the increasing competition– with a lot of capital in the region, as well as increased interest in emerging markets. 
"We are also seeing competition from new entrants, like well-heeled Chinese technology firms actively pursuing deals globally," she says. "They utilize their vast networks and edge in technology to source and add value to investments.
For Kim's team, this means emphasis must be placed on what CPPIB brings to a deal beyond the ability to simply write a large cheque. The environment also creates opportunities for investment partnerships, which CPPIB has been focusing in the region – and a process at which Kim excels. 
"We have established more than 60 partnerships in Asia across private and public equities, infrastructure, real estate and credit . Recently, we've also established partnerships with large technology firms like Tencent and Alibaba," she says. "They clearly have a strong edge as technology is having a profound impact to a broad range of sectors. We'll continue to work on strengthening these partnerships." 
After opening the Hong Kong office, Kim launched and led CPPIB's Private Equity Asia business before taking on the role of Managing Director & Head of Asia. Under Kim's leadership, the Private Equity Asia business grew from almost zero to over $11 billion in exposure and 20 professionals. 
She has more than 15 years of private equity investment experience, including at Ontario Teachers' Pension Plan and The Carlyle Group. Kim also worked at McKinsey & Co. in various Asian countries and at PricewaterhouseCoopers.