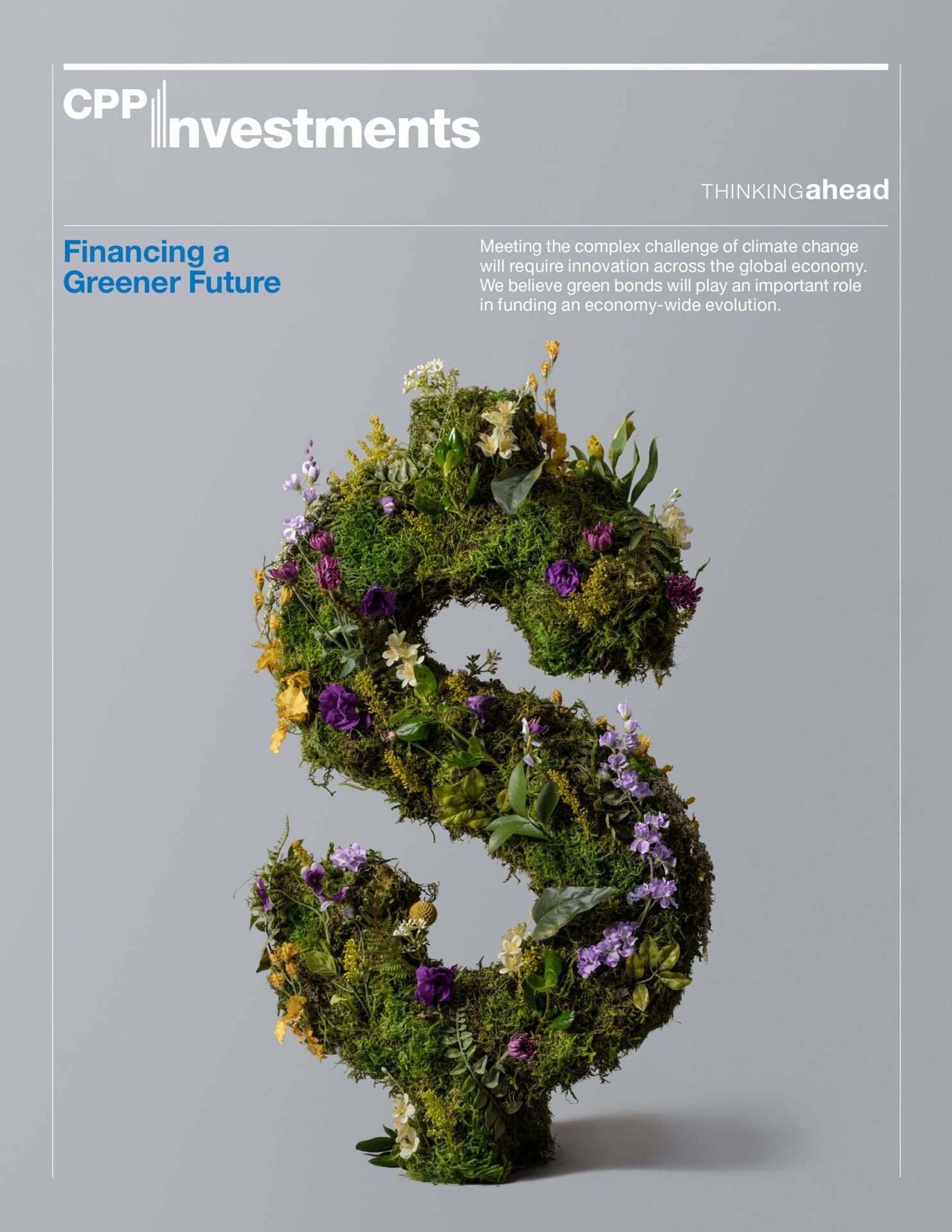 Meeting the complex challenge of climate change will require innovation across the global economy. We believe green bonds will play an important role in funding an economy-wide evolution.
As the world evolves to net zero over the next several decades, it begs the question whether the classification system for all bonds will go green. Instead of a passing fad, it could mean sheer dominance for green and transition bonds.
To make this happen, the imperative is to improve green bond standards and practices quickly. Doing so can help the financial sector realize its enormous potential for guiding capital toward investments that support the evolution to a low-carbon economy.
At CPP Investments, we see green bonds as one part of our wider approach to sustainable investing. In 2018, CPP Investments was the world's first pension fund to issue green bonds and we have since floated six more issuances. Our green bonds are currently listed in three green bond indices. More details on CPP Investments' Green Bond program can be found on our Debt Issuance page.
A growing body of research shows issuers of green bonds are saving money. As demand increases, the inflow of money is driving up prices and pushing down yields, making borrowing slightly cheaper: what some call a "greenium."
For green bonds to go from a fast-growing niche to a standard offering, rules will have to grow out of a mix of evolving draft rules into something closer to the bond market's extant framework for governing how debt is rated, issued and evaluated for performance.
See our Sustainable Investing page to learn how we fulfill CPP Investments' mandate by effectively managing environmental, social and governance factors to create sustainable value over the long term.