Richard Manley
Chief Sustainability Officer, Managing Director and Head of Sustainable Investing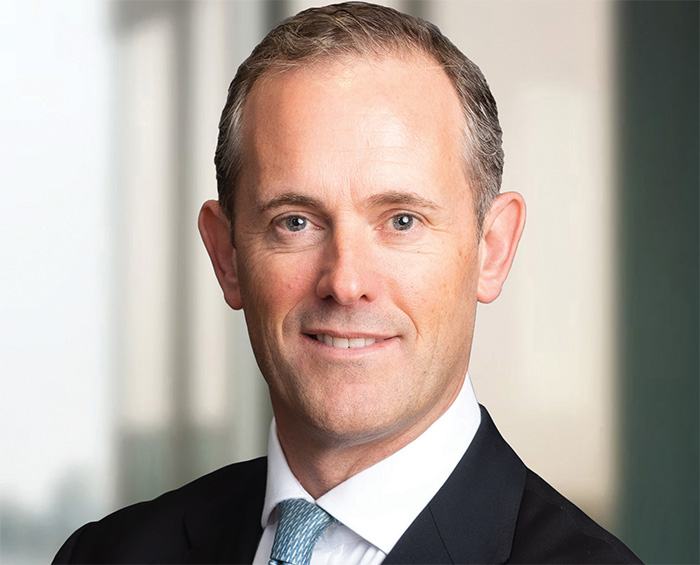 We believe that matters of sustainability are critical considerations for any successful organization. That's why we have a Chief Sustainability Officer (CSO) who works closely with colleagues across the organization to identify, understand and manage such risks and opportunities.
Our CSO is responsible for the development and implementation of our sustainability-related strategy at the enterprise level. Given the collaborative nature of our approach, our CSO works closely with our Chief Executive Officer, Chief Investment Officer and Chief Financial Officer to ensure we maintain a global approach to sustainability, including delivering on our commitment to reach net zero across the Fund and our operations by 2050. As a senior officer at CPP Investments, Richard Manley sits on the highest levels of investment committees at our organization.
Since joining CPP Investments in 2019 as Managing Director, Head of Sustainable Investing, Manley has played a key role in evolving the integration of environmental, social and governance factors across our investment programs. He will continue to lead the Sustainable Investing group.
Prior to joining CPP Investments, Manley spent 18 years at Goldman Sachs, where he was most recently Global Head of Thematic Equity and ESG Research, and Co-Head of EMEA Equity Research. Previously, he worked at Merrill Lynch; Donaldson, Lufkin & Jenrette; and Paribas Capital Markets as an Integrated Oil & Gas equity analyst. Manley holds a Graduado Superior/BA (Hons) in European Business Administration from ICADE in Madrid. Manley is Chair of the ISSB Investor Advisory Group, and a member of both the Task Force on Climate-related Financial Disclosures and the U.K. Government's Transition Pathways Taskforce's Delivery Group. Manley is on the Advisory Board of, and a frequent contributor to, the CPP Investments Insights Institute.