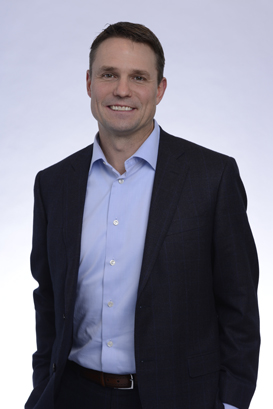 Our new Senior Managing Director, John Graham, is a 10-year CPPIB veteran and responsible for leading the Principal Credit Investments, Private Real Estate Debt and the newly created Public Credit functions. 
"For the first time in CPPIB's history we are going to have all of our credit investors in one department," says Graham. "Credit as an asset class is one of the largest globally and this change is going to provide the opportunity to have all of the experts together to build a global, diversified credit portfolio that maximizes value for CPPIB."
The shift is crucial to support our strategic mandate to become an increasingly global investor and properly respond to the opening of credit markets in China, India and Latin America.
 
Graham notes those markets are less developed than credit markets in North America and Europe, and makes viewing credit through a broad lens increasingly important. 
"We are going to have a mandate across the credit spectrum from investment grade to non-investment grade, and corporate to asset-backed lending," he says. "It's a broad mandate and we are currently developing a go-to-market strategy for new geographies, leveraging the breadth in a deliberate and methodical way."
Graham adds this new approach to credit investing will differentiate CPPIB from organizations that house credit within regional departments, asset class groups (such as real estate), or separate it based investment grade and non-investment grade.
"When you invest in emerging markets, the lines between these asset classes – or these segments of the asset classes – are very blurred," he says. "Having all investors within one department allows us to look beyond product labels and focus on the underlying risk/return trade-off."
Graham says the department will continue to be a fundamental credit investor and ensure CPPIB is focusing on the credit worthiness of each individual investment.
In his ten years at CPPIB, Graham has worked in both the Total Portfolio Management group and in Private Investments. He took on leadership of Principal Credit Investments in 2016 as Managing Director and Global Head of the group.
Prior to joining CPPIB, Graham spent nine years at Xerox Innovation Group in research and strategy roles.