Toronto, Canada/ London, United Kingdom (February 19, 2020) – Lendlease and Canada Pension Plan Investment Board (CPP Investments) have strengthened their partnership within the Build-to-Rent sector in the United Kingdom with an agreement to invest in a new building at Elephant Park in south London.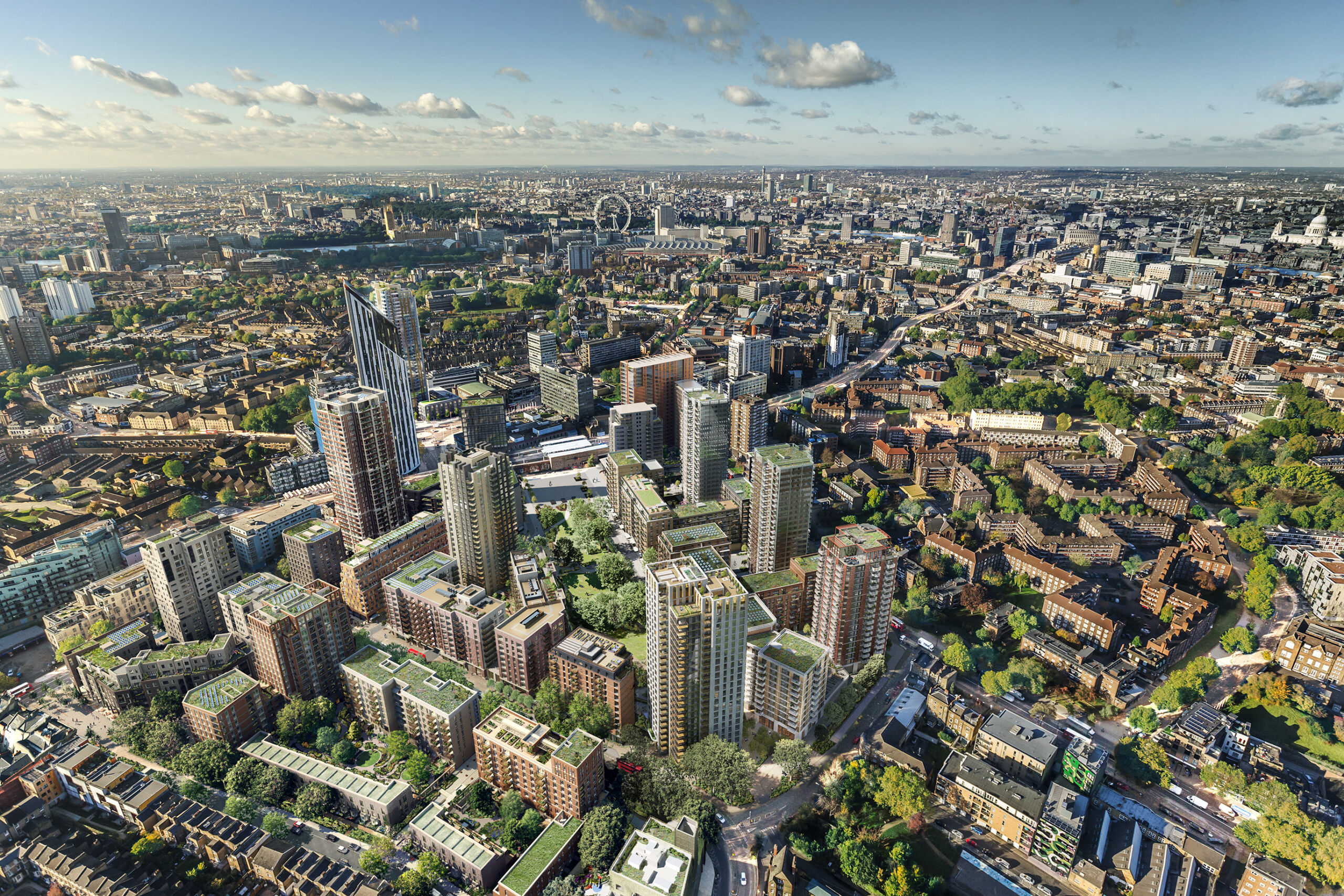 The partnership will expand with an additional investment of approximately £80 million in the next phase of new Build-to-Rent homes, which will be at Lendlease's Elephant Park development. CPP Investments will invest approximately £40 million for 50% and Lendlease will invest the balance. This investment will allow work to begin on construction of the new homes in the first half of this year.
Build-to-Rent is becoming one of the fastest-growing property trends within the U.K. The new 18-storey building with 118 Build-to-Rent homes will be located at Elephant Park, the landmark 28-acre regeneration project that is being delivered by Lendlease in south London.
Today's announcement builds on the major Build-to-Rent partnership first announced by the partnership in 2018 with an initial target of investing £1.5 billion in the sector. Lendlease will develop, construct and manage the Build-to-Rent homes on behalf of the partnership.
Tom Mackellar, Chief Financial Officer for Lendlease Europe, said: "This deal demonstrates the strength of our partnership with CPP Investments, and our partnership is already set to bring hundreds of high-quality new Build-to-Rent homes to Elephant Park in south London. The sector is rapidly expanding in the U.K. and we look forward to helping meet the demand for that type of property."
The first phase of homes in the Build-to-Rent partnership are already near completion, with the first residents expected to move in later this year.
Andrea Orlandi, Managing Director, Head of Real Estate Europe, CPP Investments, said: "The fundamentals continue to support the Build-to-Rent sector in the U.K. with an increasing number of households shifting to private rentals, particularly in major urban centres. By working with Lendlease, one of the largest global real estate developers, we will aim to address the Build-to-Rent shortage and pursue additional investment and regeneration development opportunities in the U.K."
Lendlease is working in partnership with Southwark Council to deliver Elephant Park, a £2.5 billion regeneration project. The project is creating thousands of high-quality new homes, jobs, business opportunities and green space for Londoners.
About Lendlease

Lendlease is a leading international property and infrastructure group with operations in Australia, Asia, Europe and the Americas. Our vision is to create the best places – places that inspire and enrich the lives of people around the world.
Headquartered in Sydney, Australia, and listed on the Australian Securities Exchange, Lendlease has approximately 12,350 employees internationally.
Our core capabilities are reflected in our operating segments of Development, Construction and Investments. The combination of these three segments provides us with a sustainable competitive advantage and allows us to provide innovative integrated solutions for our customers. 
Visit www.lendlease.com or follow us on Twitter @Lendleaseuk.
About CPP Investments
Canada Pension Plan Investment Board (CPP Investments™) is a professional investment management organization that invests the funds not needed by the Canada Pension Plan (CPP) to pay current benefits in the best interests of 20 million contributors and beneficiaries. In order to build diversified portfolios of assets, investments in public equities, private equities, real estate, infrastructure and fixed income instruments are made by CPP Investments. Headquartered in Toronto, with offices in Hong Kong, London, Luxembourg, Mumbai, New York City, San Francisco, São Paulo and Sydney, CPP Investments is governed and managed independently of the Canada Pension Plan and at arm's length from governments. At December 31, 2019, the CPP Fund totalled $420.4 billion. For more information about CPP Investments, please visit www.cppinvestments.com or follow us on LinkedIn, Facebook or Twitter.