It's a phone call you don't know to expect – and at first it made Annie Shi a bit nervous. 
When taking her CPA exam last September, nobody told her that CPA Ontario phones people directly to tell them they've made the Honour Roll.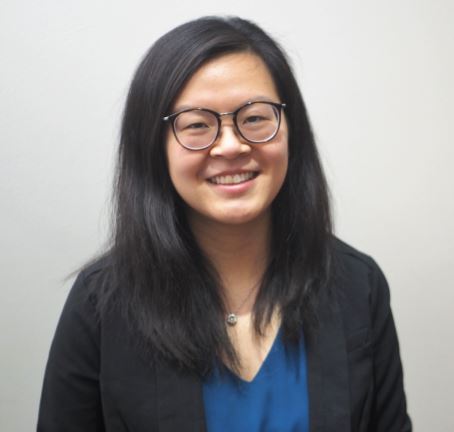 "When I got the call, I actually thought there was a problem with my exam file or something. And then they said, 'We actually have some good news . . .' " says the Rotational Analyst on our Finance, Analytics and Risk team.
It's a big accomplishment. Honour Roll status acknowledges the top 1% of exam takers – roughly 60 of the more than 6,000 candidates who took the National 2018 CPA exam. 
The University of Waterloo graduate notes her program's excellent track record for ensuring candidates pass the exam, and 16 of her classmates also are on the Honour Roll. 
Growing up in Toronto, Shi enjoyed solving problems and focused her studies on math. That led her to Waterloo's hybrid math and accounting program.
Next stop was Waterloo's Masters of Accounting program. Its curriculum revolves around writing three-to-four detailed business cases every week, culminating in writing the CPA exam last September.
The exam itself lasts 13 hours, spread over three days, which she says required tuning out program peers during meals and other breaks to avoid psyching herself out. 
"It's more of a mental game than anything. You're in a room with 2,000 other people clacking away on their computers," she says. "There's no way coming out of that exam I would have expected to have done as well as I did." 
Waterloo is also well known for its co-op program, and work at a public accounting firm is what ultimately piqued her interest in CPPIB's Rotational Analyst program.
"CPPIB has lots of complex investment structures and I thought getting challenging exposure early in my career would be helpful," she says. "My team has allowed me to tackle some problems I would not have gotten a chance to touch on had I stayed in public practice or even gone to other industries."
Those challenges developed her analytical mindset. 
"The people I've met here have been extremely supportive," she says. "Building that network will definitely help me in my career, especially as a younger person who's just entered the business world."
For that, Shi says, CPPIB's three-year Rotational Analyst program's the perfect fit. It moves people through different business groups within her team and allows CPA candidates to get their breadth and depth requirements for the designation.
"I'm going to take this opportunity to just keep learning as much as I can," she says.