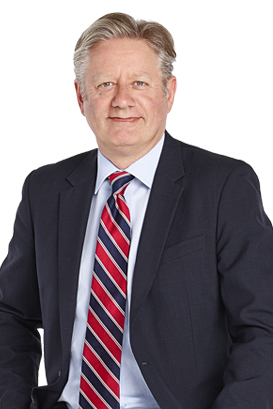 Making CPPIB a Global Leader in creation of optimal asset class and factor exposures is a top priority for Poul Winslow, our new Senior Managing Director & Global Head of Capital Markets and Factor Investing.
The new role gives him responsibility for leading the Global Capital Markets, Quantitative Equities, External Portfolio Management, Cash and Liquidity and Strategic Tilting groups. Prior to this appointment, Winslow was Managing Director and Head of Thematic Investing and External Portfolio Management.
Going forward, Winslow's mission will be to enhance focus on efficient and smart implementation of wanted fund exposures, including asset classes, styles and factors.
These include enhancing collaboration across discretionary, quantitative and external-manager programs – and helping teams embrace synergies as part of a multi-strategy approach with risk allocation to alternative implementation of exposures.
"We're aiming to establish a Portfolio Construction process that optimizes exposures," he says, "and create a process for deciding when to build, when to buy – and when to do both."
To increase focus on Technology, the teams will implement new tools in systematic strategies and focus on working with new sources of data. Further, CMF will become a CPPIB competence centre for use of new technology and data.
"The goal is to develop an innovation philosophy for new investment strategies," Winslow says.
Prior to joining CPPIB in 2009, he held several senior roles, including Chief Investment Officer at AP2 in Sweden. Winslow's also held senior roles at Nordea Investment Management, including Head of Tactical Asset Allocation, Fixed Income Research and Quantitative Portfolio Management.