Original story posted on EXPANSION.
 
Canada's largest pension fund is interested in investing in Mexico. Canada Pension Plan Investment Board (CPPIB), which administers retirement assets of 20 million Canadians, invested first in the Arco Norte toll road in 2016, in partnership with IDEAL, Carlos Slim's infrastructure division, and Ontario Teachers' Pension Plan.
 
With the same partners, it will now acquire a minority interest in the Guadalajara-Tepic highway concession (CAGT), a 309-km toll road located in southern Mexico. Under the terms of the agreement, IDEAL will retain a 51% ownership position while CPPIB and Ontario Teachers will acquire a 49% minority ownership position (29% and 20%, respectively).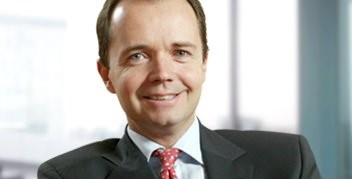 "Our investment policy is focused on what really makes sense to us, and 85% of the assets will be invested outside Canada in order to spread the risk. If Canada's dollar depreciates or if its commodities decline, there could be some volatility; and diversification will help stabilize the return," said Rodolfo Spielmann, Managing Director and Head of Latin America, in an interview.
Infrastructure investment is focused on a search for defensive equity, i. e., a good long-term investment with relatively predictable returns, estimated to range from 12% to 18% in the Mexican project.
"We feel good about our investment in this road, known as Pacífico Sur, since it connects the central and northern regions of the country, serving as a critical link between the cities of Guadalajara and Tepic for both commercial transport vehicles and tourism-driven traffic," said Spielmann.
 
The fund has undertaken this infrastructure project despite the grim outlook for international investors, marked by the cancellation of a major construction, i.e., the New International Mexican Airport (NAIM). However, Spielmann said that the fund is focusing on the long-term picture, and not on the current situation.
 
"Our current regional strategy is based on a long-term expectation; and in such a concession the plans are for 20 to 30 years. We are highly positive on Mexico for the long-term. The integration of North America to the T-MEC provides a lot of certainty about the future," said the CEO.
 
CPPIB does not exclude investing in other subsectors, such as office, business, logistics and distribution space, and in other sectors, such as technology, health, agribusiness and fintech.