As a long term investor, CPPIB anticipates climate change creating opportunities for investors as the world begins reducing its reliance on fossil fuels and seeking other sources of energy.  As CPPIB's new renewable investment specialist, Martin Laguerre, Senior Principal, is focused on researching and making prudent investments in the renewable energy sector. Since starting at CPPIB, he has been working closely with investment teams such as Natural Resources and Infrastructure to explore lower-carbon investment opportunities. CPPIB welcomes Martin Laguerre who, in an interview below, discusses his new role, global trends shaping the green energy sector and CPPIB's approach to sustainable investing.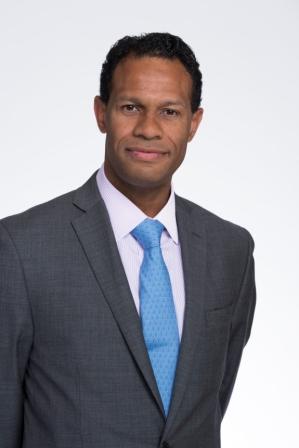 Can you describe your background and current role at CPPIB?
I have been working in the renewable energy sector for nearly a decade. Prior to joining CPPIB, I was at General Electric where I was a Managing Director with its Global Power and Renewable Energy business. Before that, I held investment banking and principal investing roles at global financial institutions, with a focus on renewable energy and clean technology. I joined CPPIB in April 2016 as a Senior Principal and am now playing a leading role in CPPIB's ongoing pursuit and assessment of investment opportunities in renewable energy.
What is your outlook on the Renewable Energy sector?
As renewable energy continues to become more economically viable, it will become a more prominent part of the global energy mix. Areas like wind and solar, that are still considered to be on the fringe by some, are close to becoming mainstream. Annual deployments of renewable energy are growing very fast all over the world. For example, in the U.S., over 65% of new capacity additions are solar and wind combined, which is greater than gas. The cost of renewable energy to consumers is decreasing quickly, even without factoring in subsidies. Supply and investments in the sector are both up and over US$250 billion of capital was invested in the sector, conservatively defined, in 2015.
How does renewable energy fit into CPPIB's approach to the transition to a low-carbon economy?
We are actively exploring opportunities in the renewable energy sector, but are doing so in a thoughtful, prudent manner in keeping with our overarching objective to maximize returns without taking excessive risk. Conventional fossil fuels will continue to be an important source of energy in the decades ahead, while countries embark on a long term energy transition in the wake of the Paris Agreement. That being said, as is the case for most investments, the attractiveness of any given opportunity depends on characteristics that are specific to it. When it comes to evaluating opportunities in the renewable sector, we consider factors such as natural resources, technological efficiency, intellectual property, scale, economics, impact on existing and new infrastructure, the strength of management, balance sheet health and the project pipeline.
To learn more about our thinking on climate change and approach to sustainable investing, please read our 2016 Sustainable Investing Report (available on our website on October 18). This year's report will provide a detailed overview of the impact our approach to climate change, human rights, water and executive compensation – our four key focus areas— has on increasing the value of the CPP Fund and promoting environmental sustainability, addressing social challenges and improving corporate governance practices.