FEA incorporates both a fundamental long/short strategy and significant direct minority investments for transformative growth. FEA aims to generate above-market returns over the long term in Asia with a market-neutral portfolio.
The FEA team is comprised of experienced professionals with offices in Hong Kong and Mumbai.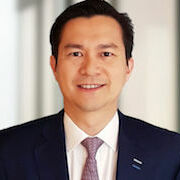 Agus Tandiono
Managing Director and Head of Fundamental Equities Asia
Agus oversees the fundamental equities investment team for Asia ex-Japan out of our Hong Kong office. The team focuses on performing fundamental research and investing long term in quality corporates throughout Asia.
Prior to joining CPP Investments in 2014, Agus spent five years at Citadel (Asia) as Head of Asia Equity and managed the Asia Equities Long Short sector portfolio. He also spent three years at Income Partners as a Managing Partner and 10 years at Fidelity Investments (HK), managing various sector and country funds
Agus is a CFA Charterholder and holds an MBA from the University of Chicago, Booth Graduate School of Business, as well as a Bachelor of Business Administration from the University of San Diego.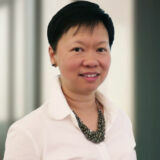 Alina Chiew
Senior Portfolio Manager, Active Fundamental Equities – Asia ex Japan
Alina joined CPP Investments in Sep 2017, and is leading our research and investment into domestic China A shares. Prior to joining CPP Investments, Alina spent over 11 years in Goldman Sachs Asset Management. She was their first Chief Representative in the Shanghai Representative Office. She moved to Hong Kong with GSAM in 2009, where she was Managing Director responsible for managing Greater China equity portfolios.
Before Goldman Sachs Asset Management, she headed the research department in CITIC Frontier China Research based in Shanghai. She has also worked as equity research analyst in Crosby, Merrill Lynch and Morgan Stanley. Alina started her career as a bank regulator in Bank Negara Malaysia. She earned Bachelor of Accounting (Hon) from University of Malaya. She is a CFA Charter holder, and qualified as a Certified Public Accountant.
Our Active Equity Holdings
We are invested globally in public and soon to be public companies, as well as securities focused on long-horizon structural changes.
See All